Programme held on 31 October 2015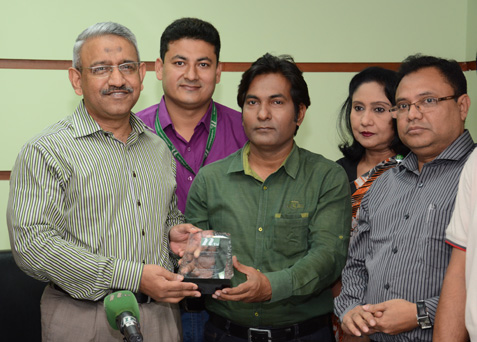 International Television Channel Limited (NTV) awarded its three journalists for working with courage and commitment to society.
NTV chairman and managing director Alhaj Mohammad Mosaddak Ali conferred the awards to senior correspondent Shafiq Shahin, cameraperson Farid Ahmed Bhuiyan and its Jeddah, Saudi Arabia correspondent Masud Selim at a programme in the NTVís Dhaka office on Saturday.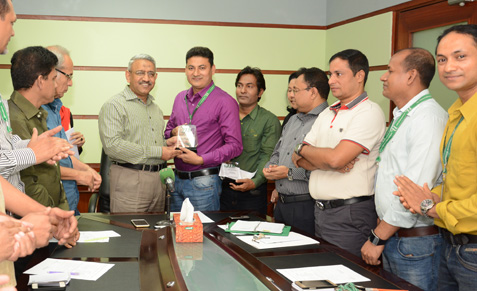 Shafiq Shahin and Farid Ahmed Bhuiyan received award for the courageous report on Fazlu Miah, who had been released from Sylhet Central Jail after languishing 23 years in jail for no offence. Jeddah correspondent Masud Selim was awarded for his cooperation to hand over Sylhet teenage boy Rajon murder prime accused Kamrul Hasan to law enforcement agencies in Jeddah.
Mossadak Ali said, ĎNTV stands by the powerless and oppressed people as a commitment to the society. Itís not an easy task to find out and publish the investigative report what Shafiq Shahin, along with the cameraperson, has done.í
The NTV chairman and managing director expressed profound gratitude to the jail authority and the government for their cooperation.