Programme held on 01 February 2015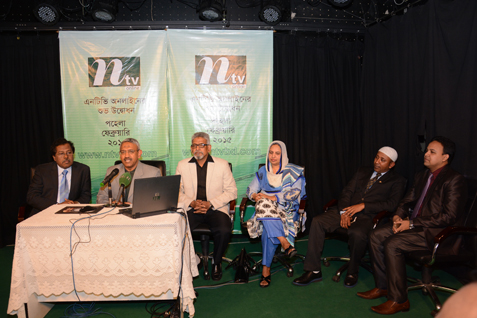 Online news portal NTV Online was opened through a programme in Dhaka on Sunday. News, views, photographs and videos are available on the website www.ntvbd.com.
NTV chairman and managing director Mohammad Mosaddek Ali inaugurated the news portal in a programme at BSEC Building in Dhaka at about 4:15pm on Sunday.
In the inaugural speech, Mosaddek Ali paid his tribute to the Language Movement and Liberation War martyrs and activists. He said the news portal was opened on the first day of the month that is historically related to the Language Movement.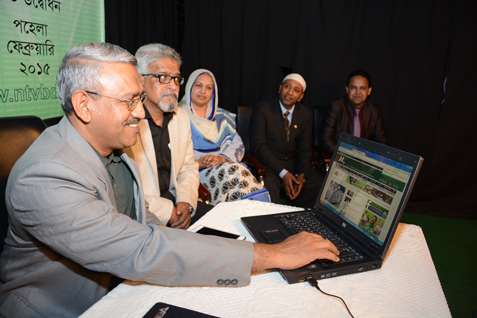 He expressed his hope that NTV Online once will become popular among most of the views and readers just like NTV gained earlier.
NTV deputy managing director Mohammad Yunus said Bangalies in home and abroad will be benifited through the launch of NTV Online.
NTV directors Nuruddin Ahmed, Md Shahidul Haq, Md Ashfaq Uddin Ahmed and Aklima Bilkis, among others, were also present at the programme.
News, Talk Shows, Dramas, Musical programmes, Reality Shows and Fashion programmes that are shown in the television will be available on NTV Online.
Views from across the world now can watch NTV through the NTV Online.
The news portal can be accessed through personal computers, note books, net books, tablets and even smart phones.
The website has display banner, video advertising and reach media options for advertisements of local and foreign advertisers.