Programme held on 08 September 2011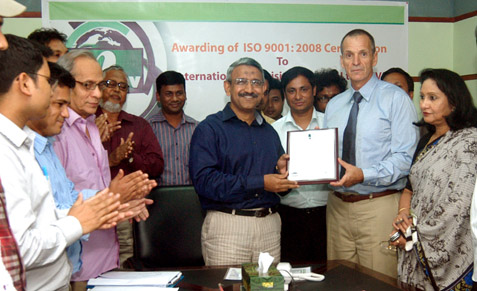 International Television Channel (NTV) started its operation on 03 July, 2003.The channel gained much popularity within a short time.
Due to its proper and planned operation, the channel achieved International Organisation for Standardization (ISO) certificate on 8 September 2011.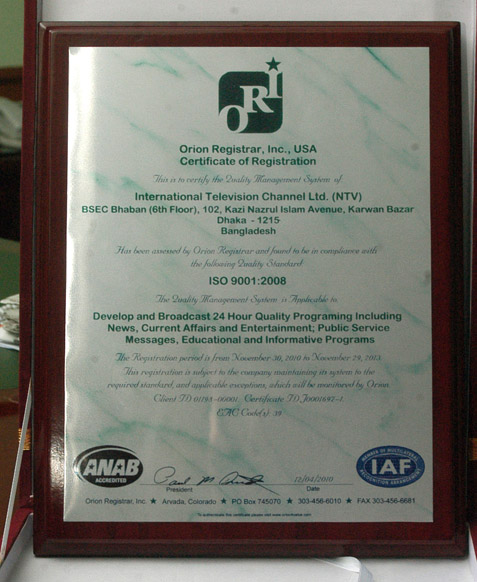 It was the first time in Bangladesh that a private television channel achieved the ISO certificate.