Programme held on 22 December 2005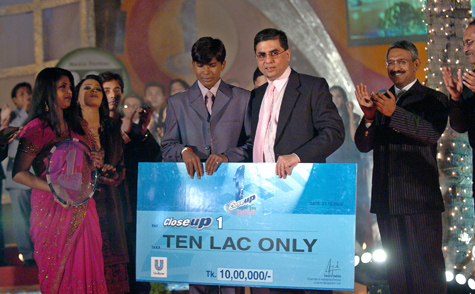 International Television Channel NTV Chairman and Managing Director Al-haj Mohammad Mosaddak Ali handed out the award of Close Up 1 to its winner Nolak Babu on 22 December 2005.
Nolak Babu, a folk singer who had no special training at all, won the hearts of the people and the judges of this singing competitionís first session.
Having received 91 marks from the judges, Nolak got 7,82,392 votes from viewers across the country.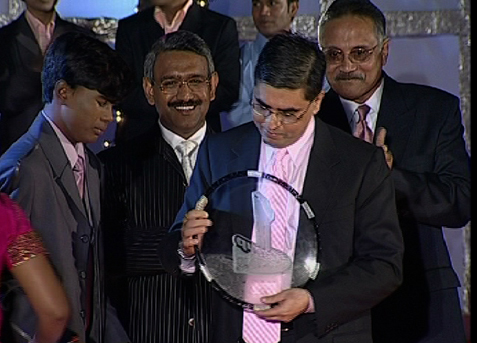 Al-haj Mohammad Mosaddak Ali, along with other guests, handed over a check of Tk 10 lakh and a brand new car key to Nolak as the prize of the popular singing competition.
The award giving programme was held at the capitalís Hotel Sonargaon where Al-haj Mohammad Mosaddak Ali gave a speech appreciating the outstanding talent of Nolak, who is from Jamalpur, as he managed to beat 40,000 contestants to emerge as the champion.
Apart from Al-haj Mohammad Mosaddak Ali, media personalities Asaduzzaman Nur, Aly Zaker; Unilever Group CEO Shanjib Mehta; and Enayetur Rahman were among others who attended the programme.