Programme held on 17 December 2008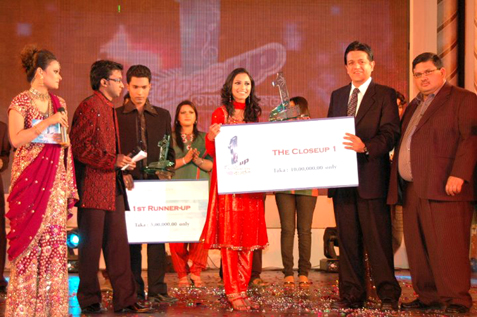 International Television Channel NTV Chairman and Managing Director Al-haj Mohammad Mosaddak Ali attended the grand finale of Close Up 1, Season 3 as a respected guest on 17 December 2008.
Rising talented Liza emerged as the champion of the third season of this popular singing competition that first started in 2005.
She was awarded with a cheque of Tk 10 lakh, an award plaque, and a brand new car.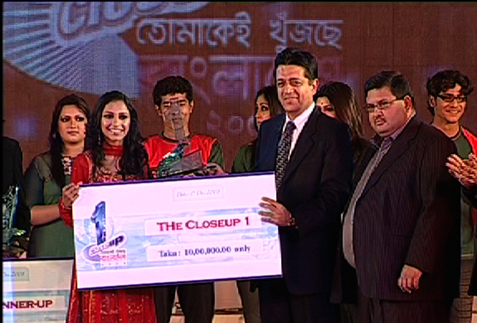 Al-haj Mohammad Mosaddak Ali and other respected guests handed over the prizes to the new Close Up 1 champion.
Liza was voted 13,79,951 times through SMS by the viewers and got 88 points from the competitionís judges.
The grand finale was held at Bangladesh-China Friendship Conference Centre in Dhaka. NTV telecast the programme live.
Apart from NTV Chairman Al-haj Mohammad Mosaddak Ali, Al-haj Nuruddin Ahmed and many other important personalities of the country were present at the programme.