Programme held on 2004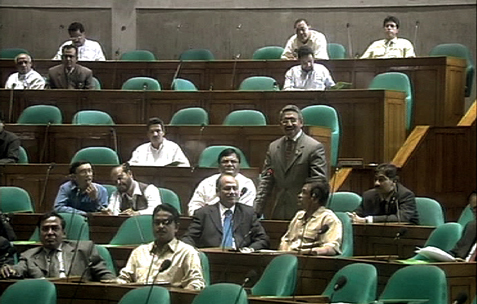 In maiden parliamentary speech, Alhaj Mohammad Mosaddak Ali focused on his constant effort and proper planning for sustainable development of Ramna and Tejgaon areas in the city of Dhaka.
Mosaddak Ali was elected a Member of Parliament for the Dhaka-10 (Ramna-Tejgaon) constituency in 2004-2006.
Mosaddak Ali conducted many development programmes in the constituency area as a lawmaker.His first speech to the parliament was very objective.