Programme held on 31 October 2014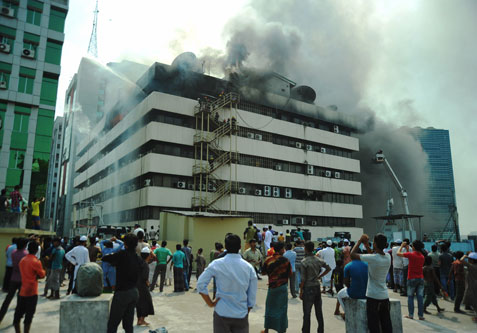 A fire swept through a floor of the multi-storey Bangladesh Steel and Engineering Corporation (BSEC) Bhaban at the city's Karwan Bazar that houses NTV office on 31 October 2014.
The fire broke out at about 11:48am at the storeroom of the vernacular daily, Aamar Desh, located on the 10th floor of building.
Several fire engines worked to douse the flame. After around two hours' operation, 21 firefighting units, assisted by police and Rapid Action Battalion personnel and volunteers, managed to extinguish the blaze after two hours.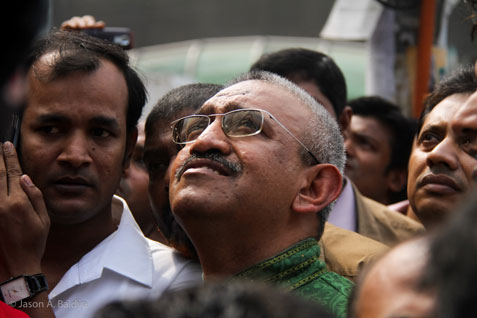 Ntv Chairman Mosaddeque Ali visited the spot around 1:00pm immediately after the incident. He said, 'How can an institution progress if it is struck by fire incidents repeatedly', report English newspaper Daily Star.
The blaze damaged some transmission equipment on the rooftop, putting NTV temporarily off-air.
However, NTV continues its broadcasting using the studio of Channel 9. Later on the early hours of the following day NTV back to its regular transmission from its own office.