Programme held on 26 February 2007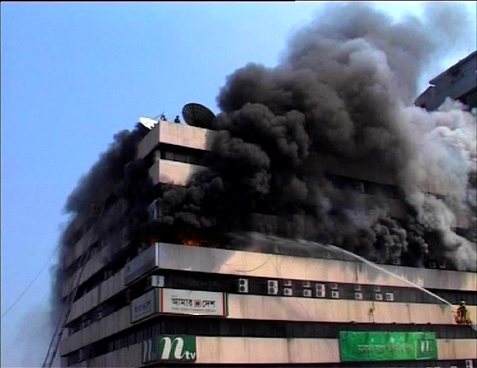 International Television Channel Limited (NTV) is a one of most popular Bengali language satellite television channels in Bangladesh.
The channel broadcasts coverage of news, soap operas, educational, religious and politics related programs.
NTV started its journey in 2003 and smoothly passed way till 2007.
All of a sudden, on 26 February 2007, a devastating fire broke at the 11 storey Bangladesh Steel Engineering Corporation building (BSEC) in Karwan Bazar, north of Pan Pacific Sonargaon Hotel and burnt the office of NTV.
The fire was sparkled on the second floor of BSEC building at about 10:30am and spread throughout the building with in short period of time.
Combined rescue operation of Fire Service, Army, Air Force, Navy, RAB, Police and Red Crescent worked to douse the fire.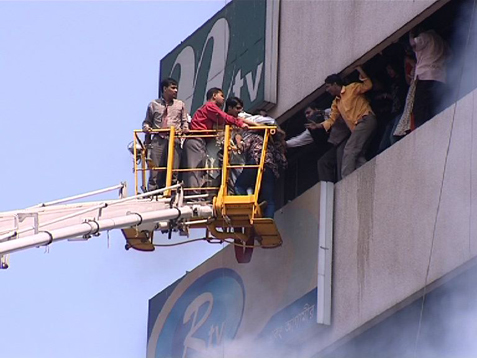 Massive rescue efforts, including the first-ever airborne operation, were carried out when over 1,000 people were evacuated from the building.
It took more than 7 hours to control the fire and complete the rescue operation.
On February 26, 2007, four people died and at least 50 were injured as the fire raged through the multi-storey BSEC Bhaban. One of the deceased was an employee of NTV.
The fire completely gutted dozens of offices in the building, including that of NTV and put the NTV broadcast off-air. But NTV did not give up; the channel office was temporarily shifted to Hotel Sundarban.
The NTV staffs and employees worked hard and started test retransmission on 05 March 2007, a few days after the incident.
On 12 March 2007 NTV briefly started its commercial transmission.
NTV restarted its journey of 24-hour broadcasting from their office after a month on 1 June 2007.