Programme held on 3 January 2015
International Television Channel Limited (NTV) Chairman and Managing Director Al-haj Mohammad Mosaddak Ali inaugurated NTV Australia officein Sydney on 3 January 2015.
Having started its journey in Europe, North America and Middle East, popular Bangladeshi satellite channel NTV opened its wings in Australia and New Zealand considering the interest of audiences.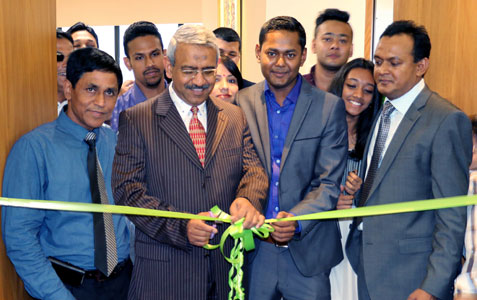 NTV Cultural Night 2015 was celebrated with colourful and dazzling performances on the occasion ofits launching ceremony at Rockdale Townhall in Sydney on Saturday evening.
The splendour and extravagant cultural night started with recitation from the Qur'an and also performing the national anthem of Bangladesh and Australia.
Chief guest Mosaddak Ali said NTV is a trusted media house. As a member of this popular media house, he is very proud and happy to join the guests.
"I have come to Australia to share responsibility of the television with you," Mosaddak Ali added.
At the outset, NTV Australia director Rashed Srabon exchanged greetings and gratitude with the guests and staff.
Australian Broadcasting Corporation (ABC) director Jo Jarvis, Honorary Consul General of Bangladesh High Commission in Australia Anthony Khouri, Canterbury Councillor Michael Howett and Sydney Viewers' Forum Coordinator Munni Chowdhury graced the gala programme as special guests.
Later, Closeup-1star Razib, Marks super heroine Rothi, popular singer Lemis, Sydney brand 'Sporsho' and Australian Dance Group produced a sizzling and colourful performance to enthral audiences and make Sydney evening a memorable one.
Besides New South Wales, hundreds of expatriate Bangladeshis from different states enjoyed the scintillating show.